To ensure you have a safe and reliable experience, when adding money to your account, please follow these steps:
Step 1:
Open your sidebar on the left-hand side of the page and press "Buy ⭐ for Dripdraw", as shown in the picture below.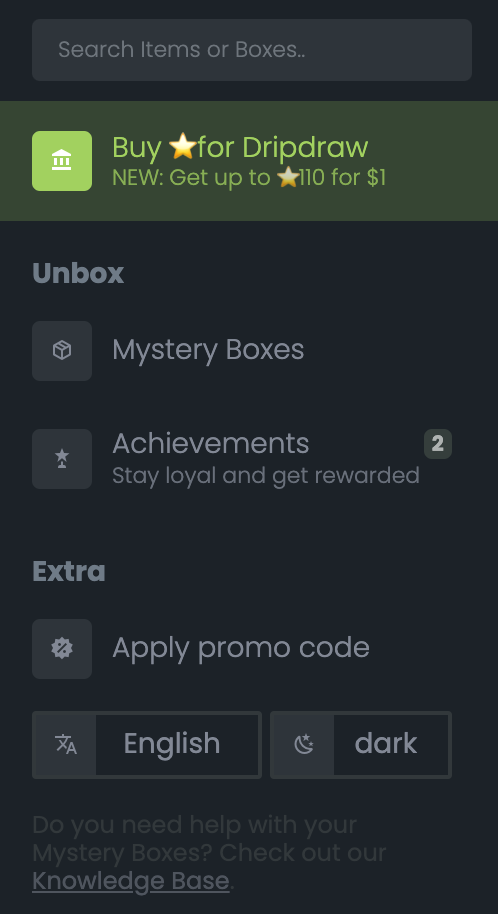 Step 2:
Choose a payment provider and choose the amount you want to deposit. Occasionally, you will get a bonus for remitting larger sums as seen in the picture below.
Step 3:
Next you will be able to choose your payment method. Once you have made a choice, you will be directed to the selected payment processor.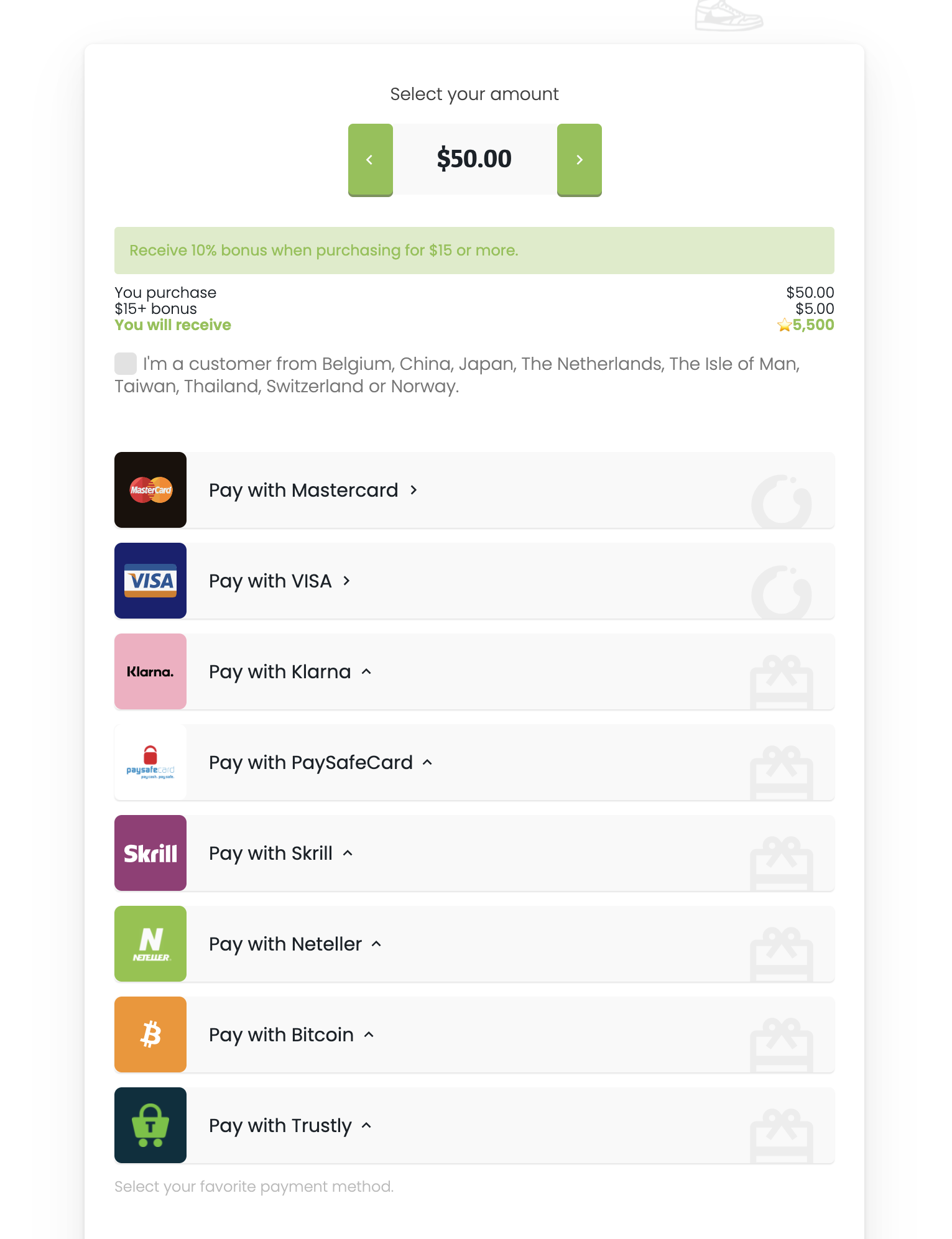 You'll be forwarded to our Payment Processors where you can easily deposit your money