Step 1: Getting started
In order to receive your free box, go to dripdraw.com and click on "Sign up and claim FREE box" on the left side of the page. It will look like this:

On mobile devices, you may have to open the sidebar menu first to see the button. It should be on the left-hand side of your mobile browser.
Step 2: Choose a way to sign up
Choose your preferred log in method. You can either sign up by connecting with your desired social media platform or by using your e-mail address, including a password. Some browsers (e.g. Instagram's in-app browser) might not function properly, so avoid those if possible. To make sure everything works as it should, use a browser like Chrome, Firefox or Safari.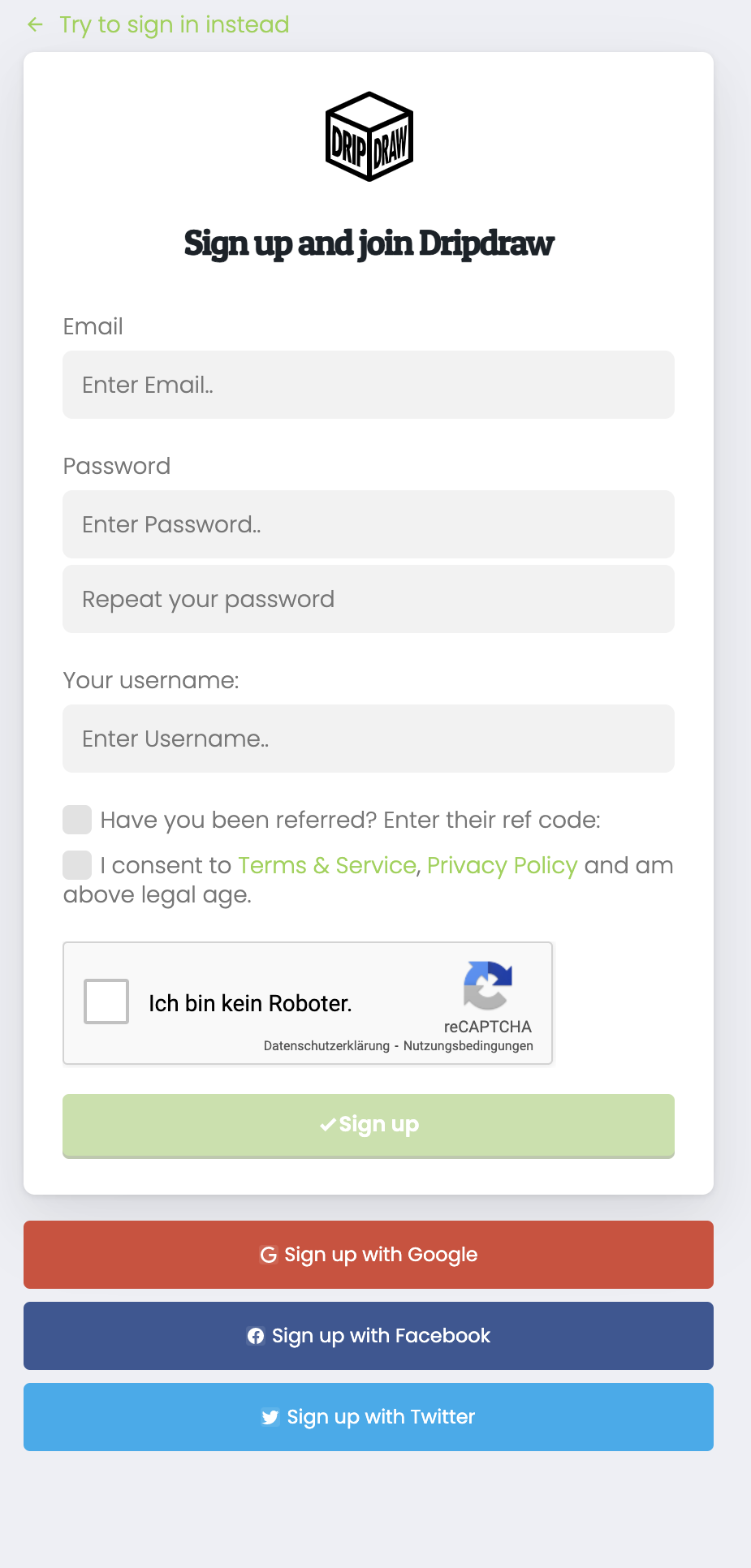 Step 3(only for users who have not registered by email) : Enter your details
After choosing a registration provider, you will have to enter your email address and create a username. What you call your username is up to you, but please refrain from including insulting or demeaning terms.
Then please accept the Terms of Service, our Privacy Policy and also consent to our rules and restrictions.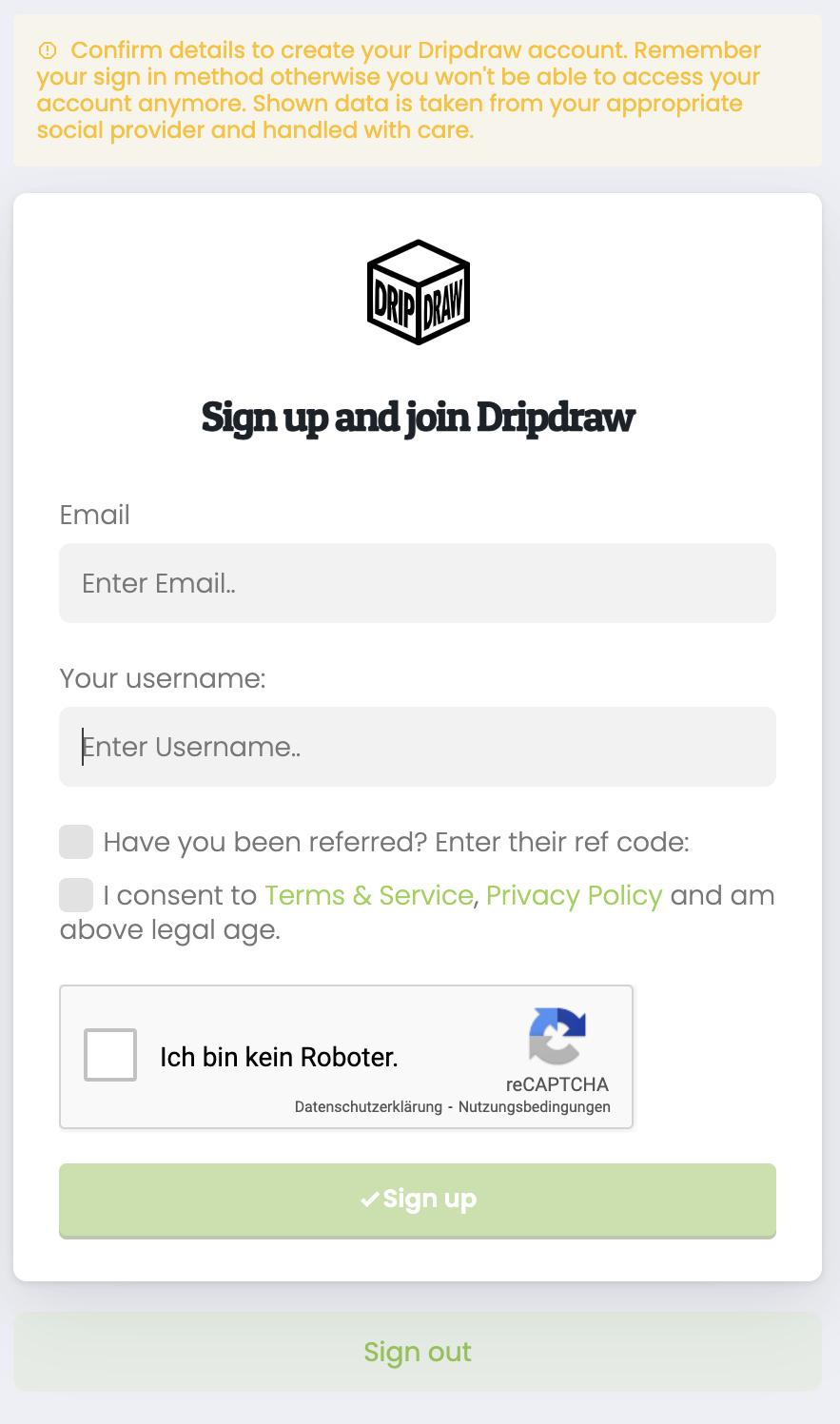 In this state of your registration you are in a locked state you can only continue if you complete or cancel the registration
Step 4: Check your inbox and confirm your e-mail address
Head over to your e-mail inbox and search for an incoming mail from Dripdraw. This e-mail will contain a verification link, which you can click on. It can take up to 3 minutes to process your verification, so please be patient. When it's done you will see a little window pop up.
Note: If you don't receive the verification e-mail, make sure you check your spam folder, as it is possible that your e-mail provider confuses our mail as spam.

Your free promo box should now be in your inventory. You can also use this link to go to your inventory: https://dripdraw.com/user . Additionally, you are given a 43% discount on the Supreme Accessories box, as a welcome bonus. Be fast though, because the code is only valid for 24 hours after sign-up.
Good luck!